You sure remember this post by ACTIVATIONPLUS encouraging you to apply to BOI Youth Entreprise Support Programm.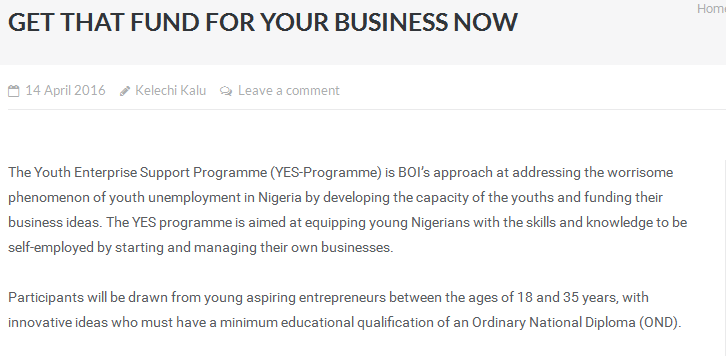 Well, the result is out!
For those that were successful, email notification has been sent and information for the next line of action. So, you will do well to check your email if you applied. Check your inbox and your spam folder for email from BOI YES programme.
For the unsuccessful fund applicants, the worst harm is in quitting or making excuses. Keep improving and trying.
Someone who applied got this email yesterday.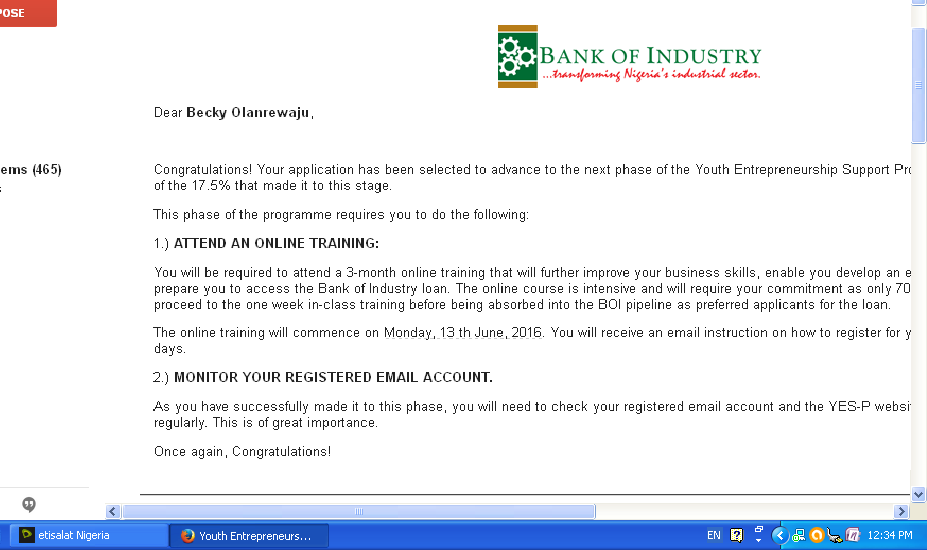 I suspect some of you did not apply. Don't you worry, another phase will be coming up soon and you may keep checking back here for updates!
While you are searching for that paid employment, think of an employment where no one can sack you. Have you thought of harnessing the same skills your employer is willing to pay for as salary and packaging it into products he can pay for as consultation?
Let's say you are at a loss as to where to start but you have a business idea, reach us at info@activationplusng.com and we can help you package your idea.
Check out our other services HERE.
Watch out for our upcoming SALAH FAMILY EVENT in Kano! It's a big branding opportunity.